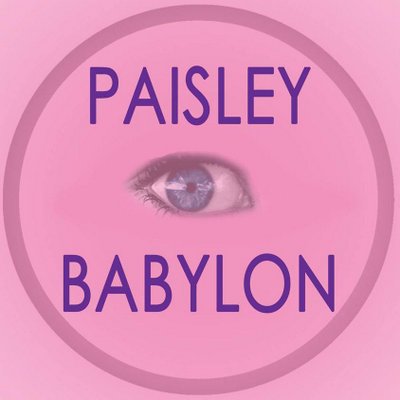 Paisley Babylon heads into some interesting territory in 2018. PB is in the planning stages of a new project that involves vinyl records, turntablism, mash-ups, performance art, and unusual sonic journeys with found sound.
Paisley Babylon experimented with this concept about seven years ago and even did a few Chicago-area live performances, but this time around the work is more focused and sonically adventurous. The original approach was a bit more DJ-oriented; for this project the emphasis is on taking a sonic journey through certain concepts, themes, leitmotifs, and associations.
The work is "big" enough to warrant a full manifesto and written artistic statement, and a series of performances is tentatively scheduled in 2018 as a means to explore this territory and its' implications.
Whenever Paisley Babylon ventures into this territory, the name Christian Marclay always manages to come up and this time is not exception-his work is definitely a source of encouragement as is the pioneering sonic experimentation of Negativland, Throbbing Gristle, Chris and Cosey / Carter Tutti, Coil, John Cage, etc. Paisley Babylon views these pioneers as fellow travelers rather than artistic influences (though they are definitely that), and it's hoped that PB will find some undiscovered country thanks to these fellow travelers clearing a path and making the first infamous journeys into these formerly uncharted territories.
In March of 2017, though it wasn't clear yet WHAT was happening at the time, The Deadwax Project (billed under Paisley Babylon's sole member's name, Joe Wallace) was a signal of things to come in 2018. Submitted for your review, the Deadwax Project which was composed using ONLY manipulated recordings of all the silent passages from a U2 record, The Joshua Tree. It only gets weirder from here.