This is an ever-evolving collection of images and information about past Paisley Babylon gigs including performances, DJ sets, collaborative art projects and much more. To book Paisley Babylon for events like these, do collaborative art installations featuring sound and video, or more information, contact me: jwallace (at) turntabling (dot) net.
Paisley Babylon DJ set/sound design for A Walk Through The Dark art opening at OhNo! Doom Gallery
This combination sound design and DJ set featured Paisley Babylon creating sinister atmospheres, live mashups, and straight DJing for the 2012 art opening A Walk Through The Dark at OhNo! Doom. The set featured Skinny Puppy, Christian Death, Fad Gadget, Front 242, The Dust Brothers, Ennio Morricone, Goblin, John Carpenter, Tones on Tail, PiL, The Young Gods, Nurse With Wound, Coil, and many others.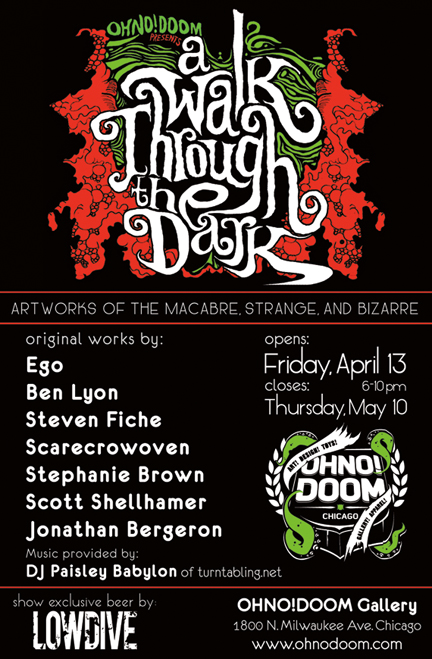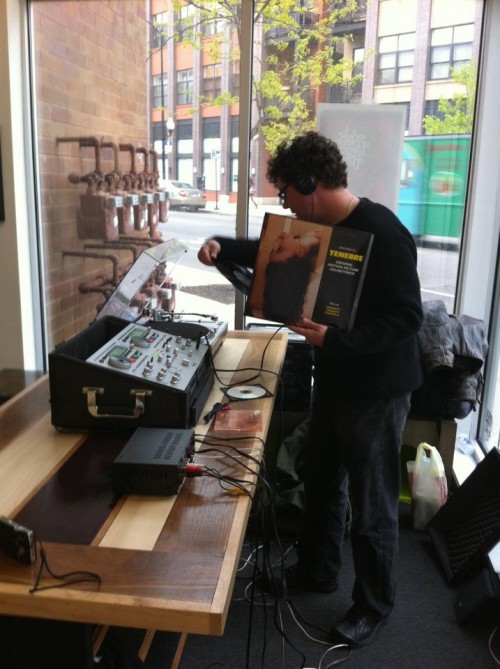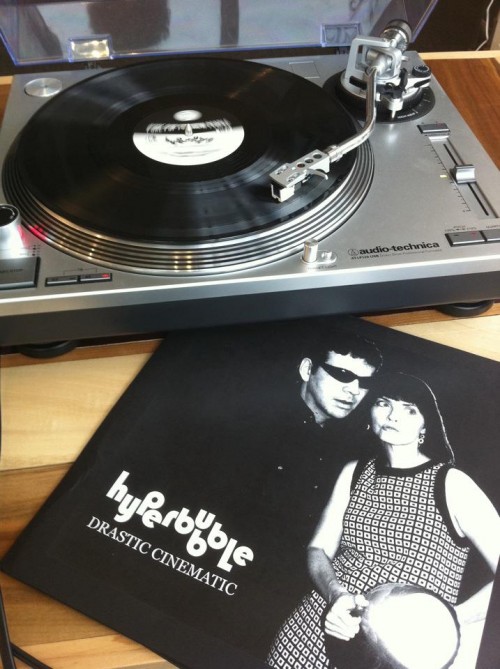 Paisley Babylon "Beautiful Chaos" performance at Transistor Chicago 2010
A multi-media live mashup/remix performance at Chicago record store/art space Transistor. This set featured mashups of German disco, Italian soundtrack music, American documentary radio, and much more. One highlight of the night was a rare vinyl recording of Roddy McDowall reading H.P. Lovecraft while Ennio Morricone soundtrack music from a variety of films was mixed and mashed up underneath.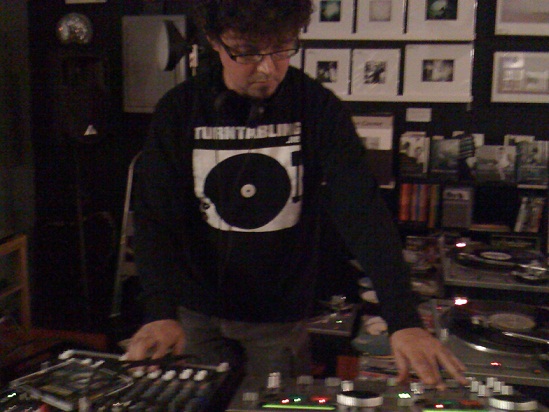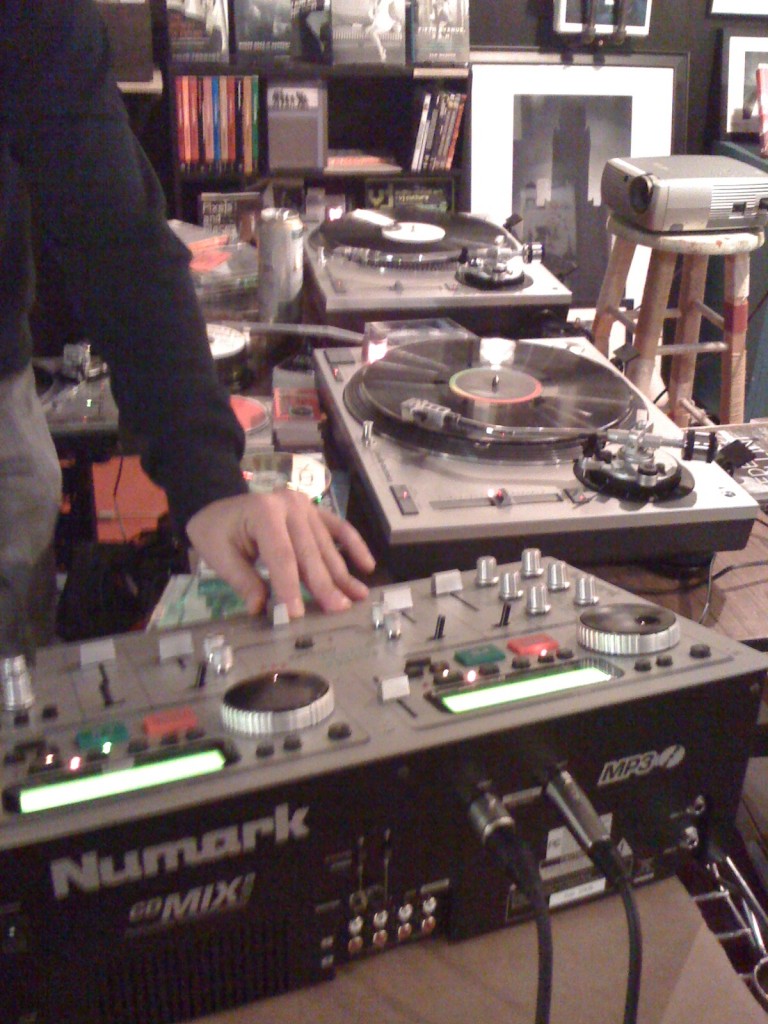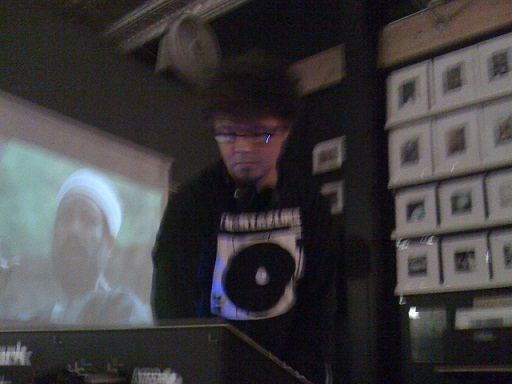 Other Paisley Babylon Gigs:
Getting the party started at Capricon 32 in Wheeling, Illinois. This one had goth line dancing, bizarre drive-in trailer multi-media fun, and a ton of 80s electro/industrial. There was plenty of Depeche Mode, Ministry, The Normal, Cure, Fad Gadget, Aphex Twin, Goldfrapp and much more to go round. Sci-Fi conventions are FULL of surprises.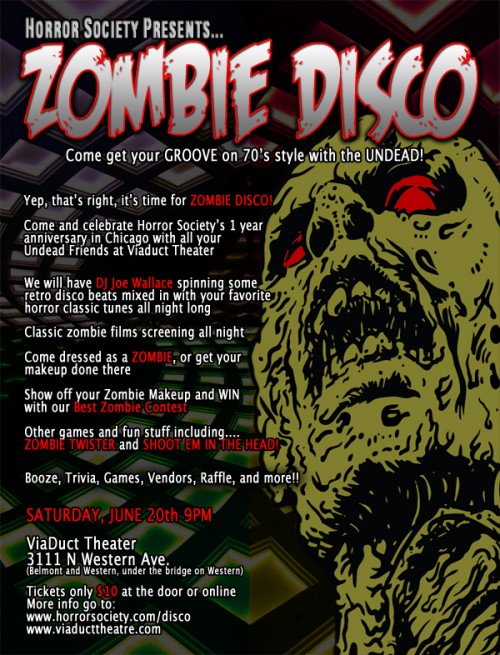 Getting all disco with the living dead at the Horror Society's first-ever Zombie Disco in Chicago at the Viaduct Theatre. This insane set featured Isaac Hayes, David Bowie, Rockets, Blondie, a LOT of obscure German funk and disco, Italian disco, some Goblin (from the Tenebre soundtrack, of course), the late, great Andrea True, Chris Joss, Amanda Lear, and so many others. A couple of cuts from the famous Horse Meat Disco compilation also went down very well on the zombie dancefloor.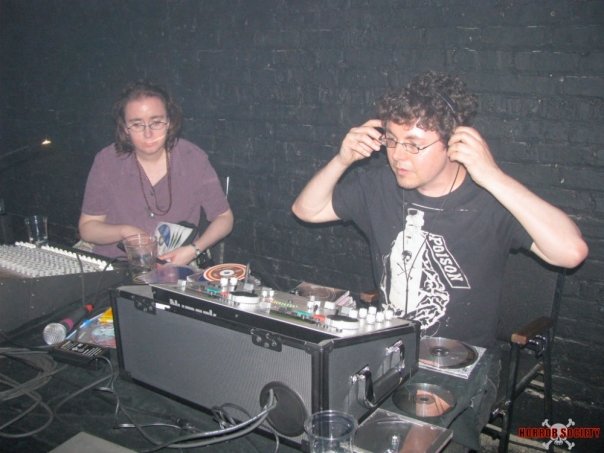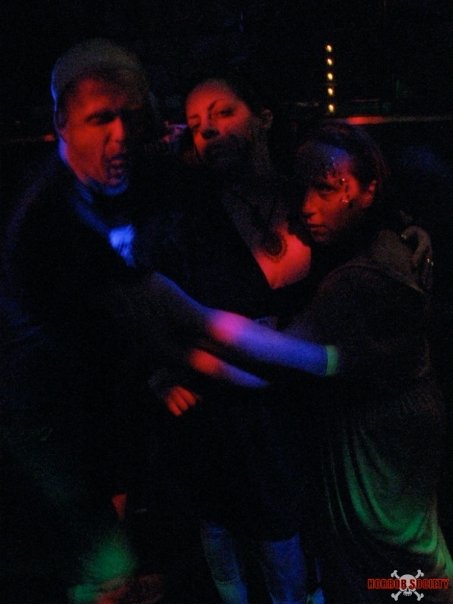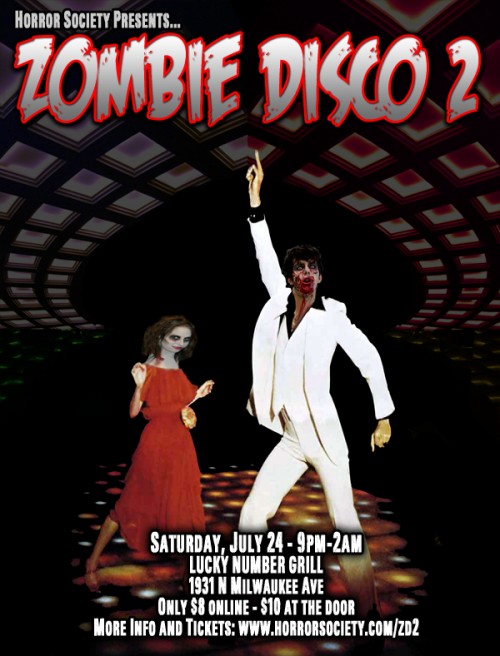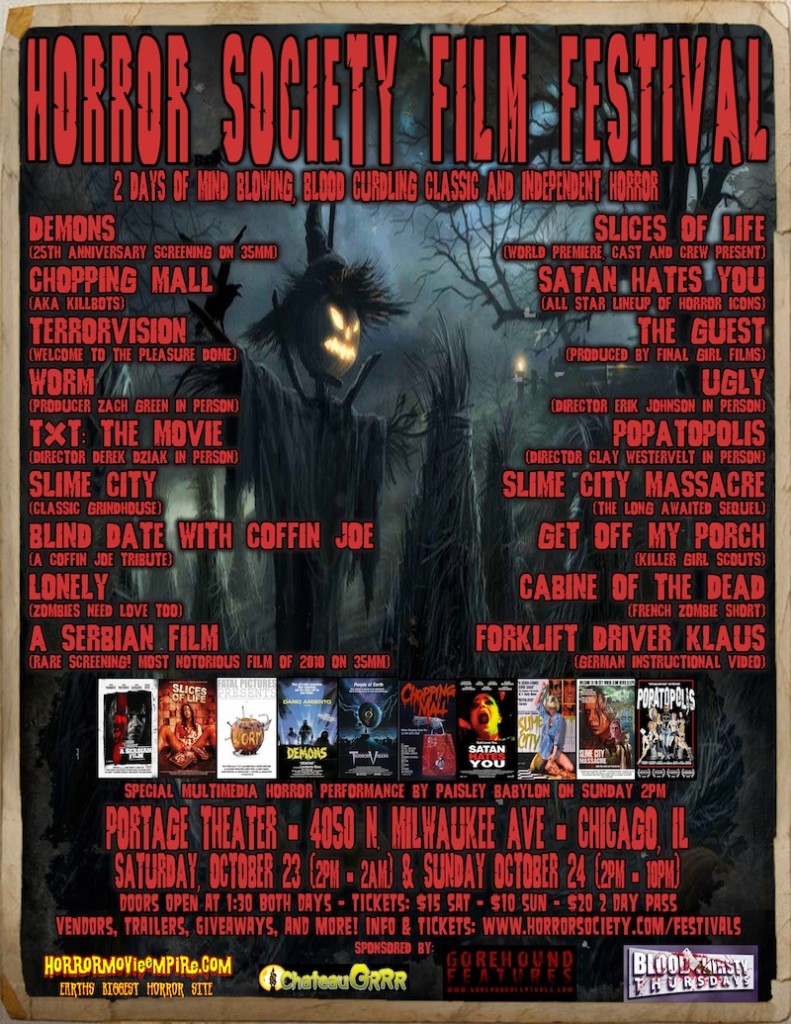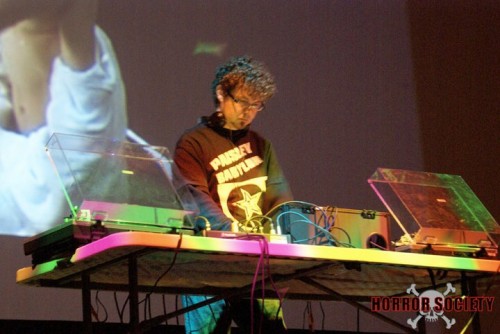 Spinning, mashing up, and doing the multi-media thing at the Horror Society Film Festival. This multi-media mashup set featured Goblin, Ennio Morricone, Skinny Puppy, Download, Throbbing Gristle, and much more. Sick highlight of this show was mashing up Star Wars dialogue with Skinny Puppy and Download. People were offended and amused at the same time.
To book DJ Paisley Babylon or get more information, send an e-mail to: jwallace (at) turntabling (dot) net. Have turntables, will travel.
OTHER GIGS
This is a documentary video I shot, produced, and appear in about the San Antonio audio art/experimental music collective Crevice. It documents two of our gigs–one at Rudyards in Houston, Texas and another at Numbers in Austin, Texas. The documentary, The Camera Is Your Friend, features the group at the height of its insanity and creativity on stage.
Performing with Crevice in San Antonio, Texas: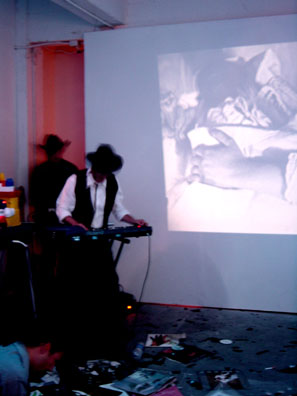 Performing live with Post-Mortem Telepathy at Coffee Gallery, San Antonio Texas: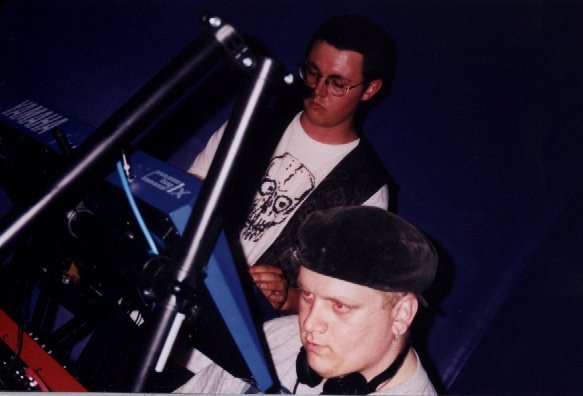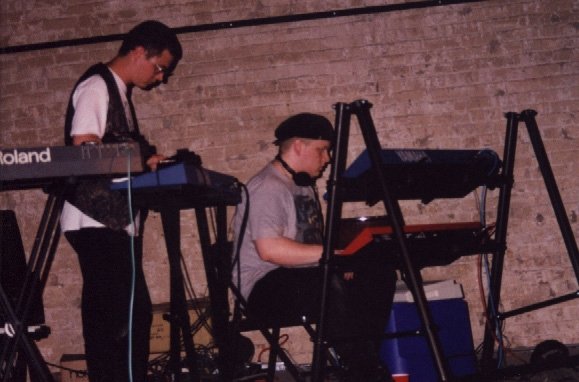 Performing (rear left) with Jeff Decuir and James Sidlo of Crevice at Flight Gallery, San Antonio Texas. Image courtesy San Antonio Current