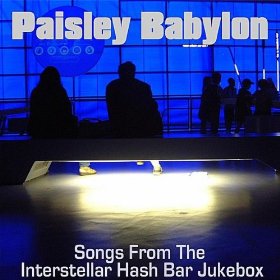 Paisley Babylon is featured in an upcoming Youtube video, with the track "Who Needs Sleeping Pills?" The track will be the background theme for a video featuring a work of "liquid art" unfolding onscreen as the Paisley Babylon track plays.
This track is featured on the Paisley Babylon album Songs From The Interstellar Hash Bar Jukebox and is a great match for anyone who loves dark ambient, Coil, the more experimental works of Brian Eno, or Cabaret Voltaire.
You can find the album this track appears on at Amazon, iTunes, CD Baby, Napster and elsewhere. When the video is complete and released to the public we'll post the clip here.