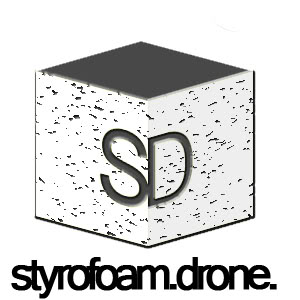 Because I make weird music in the ambient/experimental/electronic and possibly noise/drone categories, I am always on the lookout for music blogs that seem in the slightest way friendly to what I am doing–or at least potentially so.
Up to now I'd been just making notes of who these folks are and where they are located but it occurred to me that it would be a damn fine thing to actually SHARE this info so that fellow music mutants could benefit accordingly.
In that spirit, I bring you today's find–Styrofoam Drone, which has a nice eclectic and intelligently written site full of the things I do love musically. From Styrofoam Drone, about what they are doing:
"This is a daily updated music blog based in Philadelphia generally focused on vinyl releases from only the most premium underground filth. Ranging from lo-fi psych to garage punk rock to electronic and everything in between, you're bound to find something special. Also, if you're a touring band looking for show dates in Philadelphia, get in touch! "
I'm looking forward to sending material here…great site, well written, and definitely worth the daily time investment. Bravo!
Visit Styrofoam Drone with me!