On the Chicago electronic/experimental/noise/ambient music compilation, Electronic Sadism, there's a track featuring Paisley Babylon VS. Auditorture called French Kissing Jack Kervorkian. Strangely, it's credited only to Auditorture at Amazon.com, but no matter.
What counts here is that this lovely experimental video sculpture is the official music video for French Kissing Jack Kervorkian. Shot and edited by Joe Wallace, this YouTube clip puts a bit of semi-abstract light sculpture to the Paisley Babylon/Auditorture track to good effect.
You can buy and download the album this track is featured on
Electronic Sadism from Amazon.com.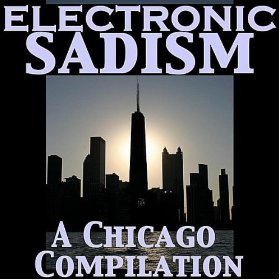 Fans of Coil, Nurse With Wound, Stephen Stapleton, Throbbing Gristle, SPK and other early electronic/industrial/ambient and noise should definitely have a listen to the samples from the album there.