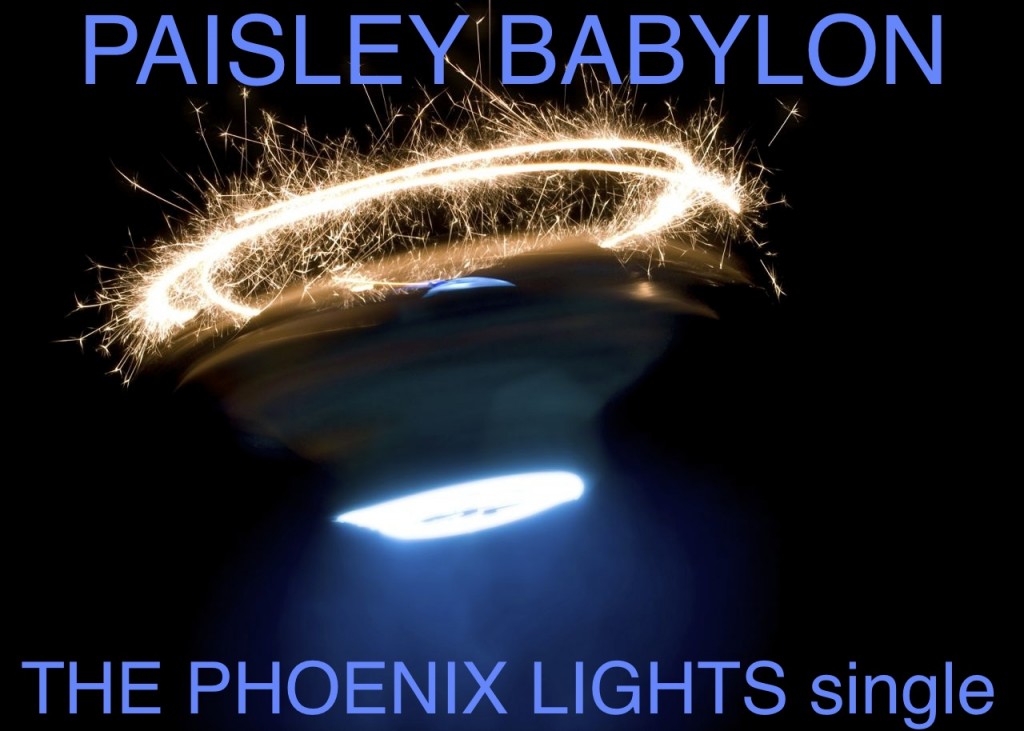 Written as a soundtrack piece (hence the repetitive theme that basically tries to pummel you into submission as you listen), the new Paisley Babylon MP3 THE PHOENIX LIGHTS, is a SkinnyPuppy-inspired track which does not yet have a home.
But there is some video work being shot in the Paisley Babylon studio that could act as a vehicle for it soon unless someone scoops it up in the meantime.
This track was inspired by a conversation with Nivek Ogre of Skinny Puppy at a recent horror movie convention (Horror Hound Weekend in Columbus, Ohio) about the nature and origin of the infamous Phoenix Lights unidentified flying object phenomena. After a couple of good chats with Ogre, it seemed like a good time to write something aggressive, analog, and old-school.
This track also marks the first with the new Paisley Babylon theremin, which was added to the gear roster earlier this week.
A video sculpture or similarly-intentioned visuals are pending for this track, it will be posted here when it's ready…if you're interested in licensing this track for a film project or other visual art, please feel free to get in touch: jwallace(at) turntabling (dot) net.
–Joe Wallace