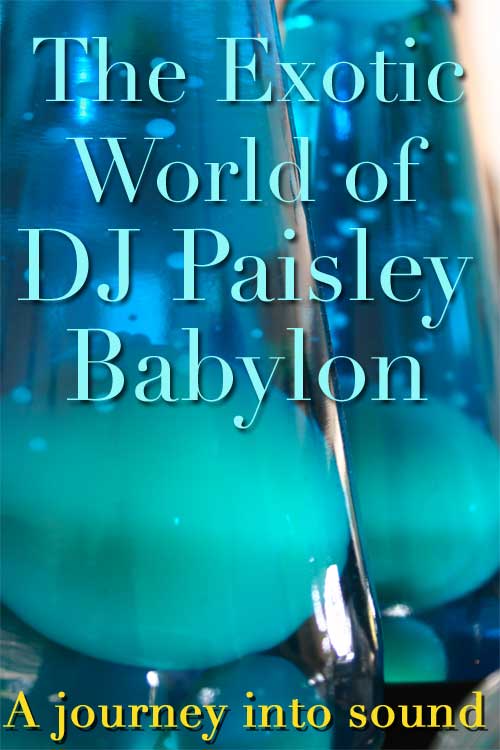 I love all sorts of sounds, and the more exotic ones rarely get a look in by typical DJs unless there's a special night going on somewhere or private party in need of a worldly mash-up of Stereolab, Bossa Nova, dub reggae, Theivery Corporation, Chris Joss, disco, Piero Piccioni, Alan Hackshaw, Gorillaz, Gerard Heinz, Can, and many others. I decided it was high time this kind of listening experience got its due on the DJ decks and I'm making the journey available for parties, clubs and events.
I present to you a very heady cocktail of classy, exotic and easy-on-the-ears sounds in this mix, The Exotic World of DJ Paisley Babylon. Please feel free to click the image or the text to begin your listening experience.

Once upon a time, some of this music was the soundtrack for the international jet set, at work and at play on board the Concorde, at the clothes-optional beaches in Europe, and the martini parties of the NYC art crowd. Some of it brings back a feeling of cool tropical breezes, other tunes remove you to the balcony of a high-rise condo overlooking the New York skyline or the disco parapets of Italy. This is fantasy music–created especially to make us forget about whatever mundane things clouded our day when the sun was still shining. This is nighttime music.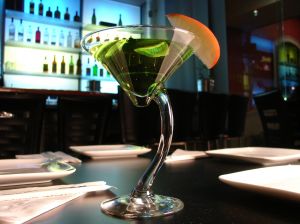 I am taking gigs–both club nights and private events–featuring these sounds and much more. If you like what you hear in this collection, please get in touch to arrange an event or party. I'd be happy to create sonic atmospheres like these for you.
I also spin other genres and soundscapes; stay tuned for The Strange World of DJ Paisley Babylon featuring Coil, Nurse With Wound, Current 93 and related artists, plus an all horror-related collection of soundtrack sounds from the great Italian fright films of the 60s, 70s and 80s.
Contact me for bookings, reasonable rates and more information:
jwallace(at)turntabling (dot) net
or call me at
(312) 504-1264.
LISTEN TO THE EXOTIC WORLD OF DJ PAISLEY BABYLON